Description
ID badge holder RFID block is strong because it is made of rigid polycarbonate PC plastic material. Color is transparent clear so the neutral color works well with the secure id work ID cards. The core part is covered by RFID safe material. So the contactless card (13.56 Mhz standard) can´t be read unless removed from the badge holder. To the other side of the ID holder, you can insert and remove your card from the top, and to the other side you and insert and remove the card sliding from the side. If needed, you can slide your card about halfway out easily with one hand when you present your card door reader.
This RFID safe badge holder is tested and approved (11/6/2018) by GSA FIPS 201 for use with HSPD 12 PIV credentials which are usually named for example CAC card, TWIC card, LincPass, Smart Card, or Fed ID card as Federal Identity Credential. PIV = Personal Identity Verification credential. TWIC is a trademark of the United States of America and it is represented by the Department of Homeland Security (DHS).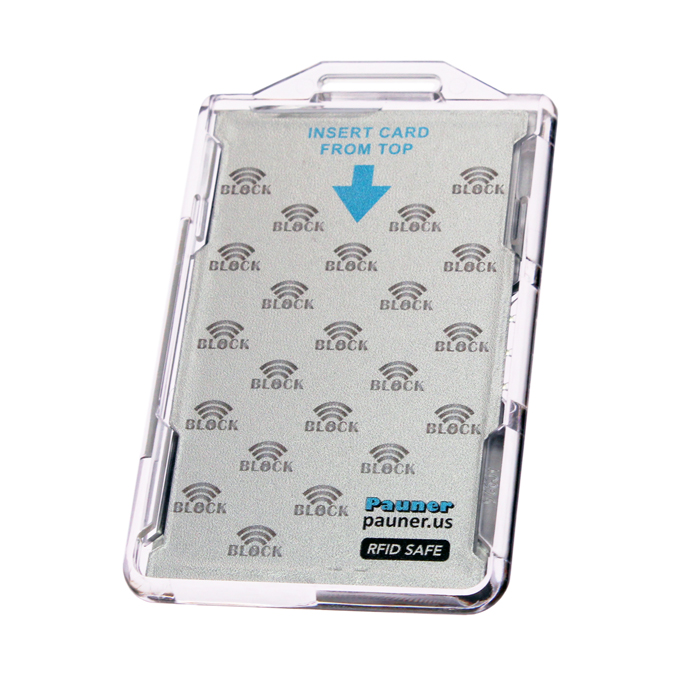 This RFID blocking badge holder works very well with the ReelStrap. Together they are the perfect lanyard badge holder solution.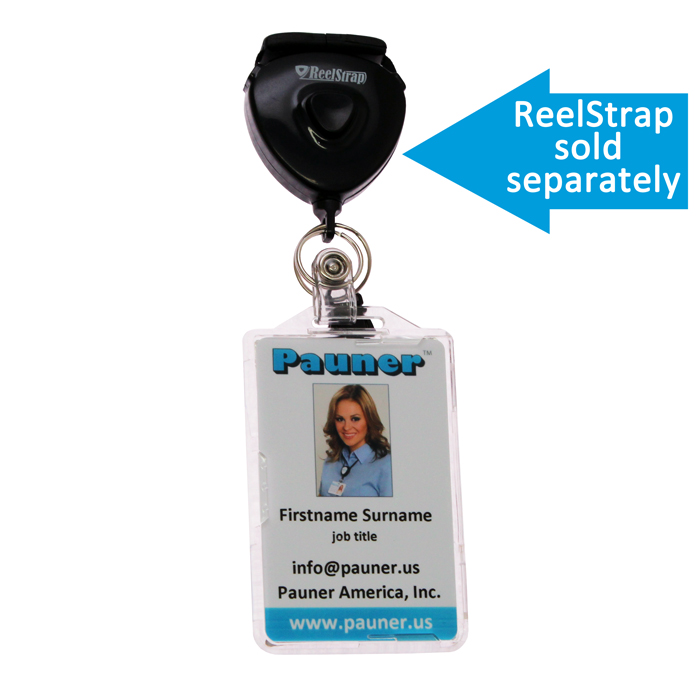 ID badge holder secure ID works well with the ReelStrap adjustable neck lanyard. More information you can see also on ReelStrap web page.